Synthesize Amusement Park Children Indoor Play Ground Equipment with Jungle Style
Product Description
#detail_decorate_root .magic-0{width:750px}#detail_decorate_root .magic-1{overflow:hidden;width:750px;height:383.59375px;margin-top:0;margin-bottom:0;margin-left:0;margin-right:0}#detail_decorate_root .magic-2{margin-top:0;margin-left:0;width:750px;height:383.59375px}#detail_decorate_root .magic-3{font-size:18px}#detail_decorate_root .magic-4{border-bottom-style:solid;border-bottom-color:#99dd5a;font-family:Verdana;font-size:24px;color:#000;background-color:#99dd5a;font-weight:bold;border-bottom-width:2px;padding-top:8px;padding-bottom:4px;padding-left:18px}#detail_decorate_root .magic-5{overflow:hidden;width:750px;height:356.5640194489465px;margin-top:0;margin-bottom:0;margin-left:0;margin-right:0}#detail_decorate_root .magic-6{margin-top:0;margin-left:0;width:750px;height:356.5640194489465px}#detail_decorate_root .magic-7{width:750px;border-collapse:collapse}#detail_decorate_root .magic-8{min-height:18px;padding:5px 10px;width:126px;min-height:18px;box-sizing:content-box}#detail_decorate_root .magic-9{min-height:18px;padding:5px 10px;width:196px;min-height:18px;box-sizing:content-box}#detail_decorate_root .magic-10{min-height:18px;padding:5px 10px;width:130px;min-height:18px;box-sizing:content-box}#detail_decorate_root .magic-11{min-height:18px;padding:5px 10px;width:210px;min-height:18px;box-sizing:content-box}#detail_decorate_root .magic-12{min-height:18px;padding:5px 10px;width:127px;min-height:18px;box-sizing:content-box}#detail_decorate_root .magic-13{min-height:18px;padding:5px 10px;width:126.2px;min-height:18px;box-sizing:content-box}#detail_decorate_root .magic-14{margin-bottom:10px;line-height:0}#detail_decorate_root .magic-15{width:750px;height:349.26884139482564px;overflow:hidden;margin-bottom:0}#detail_decorate_root .magic-16{position:relative;left:0;top:0;width:750px;height:349.26884139482564px}#detail_decorate_root .magic-17{width:750px;height:279.68227424749165px;overflow:hidden;margin-bottom:0}#detail_decorate_root .magic-18{position:relative;left:0;top:0;width:750px;height:279.68227424749165px}#detail_decorate_root .magic-19{width:300px;display:flex;flex-direction:column;margin-right:4px;margin-left:0}#detail_decorate_root .magic-20{color:#333;font-size:14px;font-style:normal;font-variant:normal;font-weight:200;letter-spacing:normal;line-height:21px;text-align:left;text-indent:0;text-transform:none;white-space:normal;word-spacing:0;-webkit-text-stroke-width:0;background-color:#fff;float:none;display:inline !important}#detail_decorate_root .magic-21{color:#333;font-family:Arial,'Microsoft YaHei','\\5FAE软雅黑','\\5B8B体','Malgun Gothic',Meiryo,sans-serif;font-size:14px;font-style:normal;font-variant:normal;font-weight:200;letter-spacing:normal;line-height:21px;orphans:auto;text-align:left;text-indent:0;text-transform:none;white-space:normal;widows:auto;word-spacing:0;-webkit-text-stroke-width:0;background-color:#fff;display:inline !important;float:none}#detail_decorate_root .magic-22{width:446px}#detail_decorate_root .magic-23{overflow:hidden;width:446px;height:261.9063829787234px;margin-top:0;margin-bottom:0;margin-left:0;margin-right:0}#detail_decorate_root .magic-24{margin-top:0;margin-left:0;width:446px;height:261.9063829787234px}#detail_decorate_root .magic-25{overflow:hidden;width:446px;height:304.3929236499069px;margin-top:0;margin-bottom:0;margin-left:0;margin-right:0}#detail_decorate_root .magic-26{margin-top:0;margin-left:0;width:446px;height:304.3929236499069px}#detail_decorate_root .magic-27{width:300px;display:flex;flex-direction:column;margin-right:0;margin-left:4px}#detail_decorate_root .magic-28{text-align:left}#detail_decorate_root .magic-29{overflow:hidden;width:446px;height:355.76451077943614px;margin-top:0;margin-bottom:0;margin-left:0;margin-right:0}#detail_decorate_root .magic-30{margin-top:0;margin-left:0;width:446px;height:355.76451077943614px}#detail_decorate_root .magic-31{overflow:hidden;width:247.33333333333334px;height:349.66042966042966px;margin-top:0;margin-bottom:0;margin-left:0;margin-right:0}#detail_decorate_root .magic-32{margin-top:0;margin-left:0;width:247px;height:349px}#detail_decorate_root .magic-33{overflow:hidden;width:247.33333333333334px;height:349.4709851551957px;margin-top:0;margin-bottom:0;margin-left:4px;margin-right:0}#detail_decorate_root .magic-34{margin-top:0;margin-left:0;width:247px;height:354px}#detail_decorate_root .magic-35{overflow:hidden;width:247.33333333333334px;height:349.66042966042966px;margin-top:0;margin-bottom:0;margin-left:4px;margin-right:0}#detail_decorate_root .magic-36{vertical-align:top}#detail_decorate_root .magic-37{vertical-align:top;display:inline-block;padding-right:4px;width:33.33%;box-sizing:border-box;margin-bottom:-4px;padding-left:4px;margin-top:-4px}#detail_decorate_root .magic-38{vertical-align:top;padding-bottom:4px;box-sizing:border-box;padding-top:4px}#detail_decorate_root .magic-39{padding:0;margin:0;white-space:pre-wrap;font-size:14px}#detail_decorate_root .magic-40{text-align:center}#detail_decorate_root .magic-41{font-size:16px;font-family:Verdana}#detail_decorate_root .magic-42{white-space:pre-wrap;font-size:14px}#detail_decorate_root .magic-43{font-family:Verdana}#detail_decorate_root .magic-44{overflow:hidden;width:750px;height:501.74825174825173px;margin-top:0;margin-bottom:0;margin-left:0;margin-right:0}#detail_decorate_root .magic-45{margin-top:0;margin-left:0;width:750px;height:501.74825174825173px}#detail_decorate_root .magic-46{overflow:hidden;width:750px;height:536.978221415608px;margin-top:0;margin-bottom:0;margin-left:0;margin-right:0}#detail_decorate_root .magic-47{margin-top:0;margin-left:0;width:750px;height:536.978221415608px}#detail_decorate_root .magic-48{vertical-align:top;display:block;padding-right:4px;box-sizing:border-box;padding-left:4px}#detail_decorate_root .magic-49{font-size:16px}#detail_decorate_root .magic-50{overflow:hidden;width:750px;height:386.08981380065717px;margin-top:0;margin-bottom:4px;margin-left:0;margin-right:0}#detail_decorate_root .magic-51{margin-top:0;margin-left:0;width:750px;height:386.08981380065717px}#detail_decorate_root .magic-52{overflow:hidden;width:373px;height:274.9696750902527px;margin-top:0;margin-bottom:0;margin-left:0;margin-right:0}#detail_decorate_root .magic-53{margin-top:0;margin-left:0;width:373px;height:274.9696750902527px}#detail_decorate_root .magic-54{overflow:hidden;width:373px;height:274px;margin-top:0;margin-bottom:0;margin-left:4px;margin-right:0}#detail_decorate_root .magic-55{margin-top:0;margin-left:0;width:382.79832810867293px;height:274px}#detail_decorate_root .magic-56{padding:0;margin:0;color:#333;font-size:14px;padding-left:4px;font-weight:bold;white-space:pre-wrap}#detail_decorate_root .magic-57{overflow:hidden;width:750px;height:484px;margin-top:0;margin-bottom:0;margin-left:0;margin-right:0}#detail_decorate_root .magic-58{margin-top:-8px;margin-left:2px;width:747px;height:500px}#detail_decorate_root .magic-59{overflow:hidden;width:750px;height:499.0808823529412px;margin-top:0;margin-bottom:0;margin-left:0;margin-right:0}#detail_decorate_root .magic-60{margin-top:0;margin-left:0;width:750px;height:499.0808823529412px}#detail_decorate_root .magic-61{font-size:32px}#detail_decorate_root .magic-63{overflow:hidden;width:750px;height:550.3035559410234px;margin-top:0;margin-bottom:0;margin-left:0;margin-right:0}#detail_decorate_root .magic-64{margin-top:0;margin-left:0;width:750px;height:550.3035559410234px}#detail_decorate_root .magic-65{margin-bottom:10px;overflow:hidden}#detail_decorate_root .magic-66{overflow:hidden;width:750px;height:298.82198952879577px;margin-top:0;margin-bottom:0;margin-left:0;margin-right:0}#detail_decorate_root .magic-67{margin-top:0;margin-left:0;width:750px;height:298.82198952879577px}#detail_decorate_root .magic-68{font-size:24px}
Commercial use
Trampoline Park
-Liben Play After 8 years persistent efforts by 200 stuffs,our products sell all over the world.Liben Play is professional in designing and manufacturing safe indoor parks,we built more than 800+ amusement parks in 70 countries on 6 continents, like France, UK,America,
Russia, Japan, Canada, India, Philippines, Chile, Saudi Arabia etc.
Product Description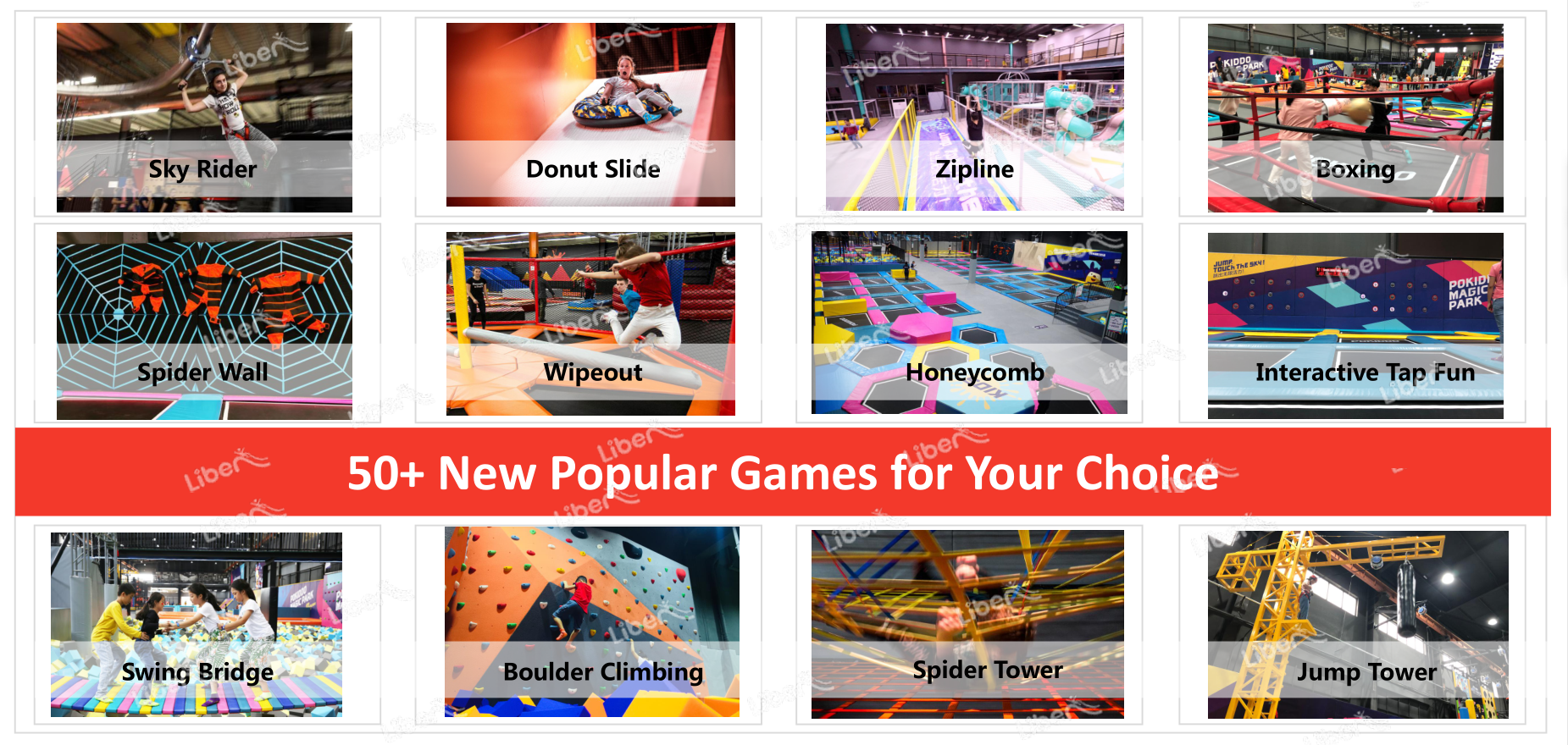 Metal Parts(Tubes)


Galvanized steel pipes with anti-rust spray

Player Age


More than 3 years old

Imported from professional supplier,good glossiness, anti-UV

Modes of packing


Standard Export Packing: Cotton & PP Film, Accept Customized Packing.


Foam Pad


EPE, waterproof closed-cell foam, not easy to lose shape

Place of Product

Zhejiang Province,China

Soft Padding

0.46mm PVC + 70mm EPE, anti-water and anti-mildew.

After sale service

One year warranty

Springs

Super high-strength galvanized spring for Standard or Imported Piano Wire

Certificates


ASTM, CE, ISO9001, ISO14001, OHSAS18001, TUV-GS, SGS

Size & Color


Customized

Remarks

Free designs as long as given the sizes

Apply to

Amusement park, kindergarten, school, park, residential area, shopping mall, supermarket,

Indoor Playground

etc

Installation


1.Professional and useful CAD instruction and assembly procedure.
2.Can provide the professional oversea assembly engineers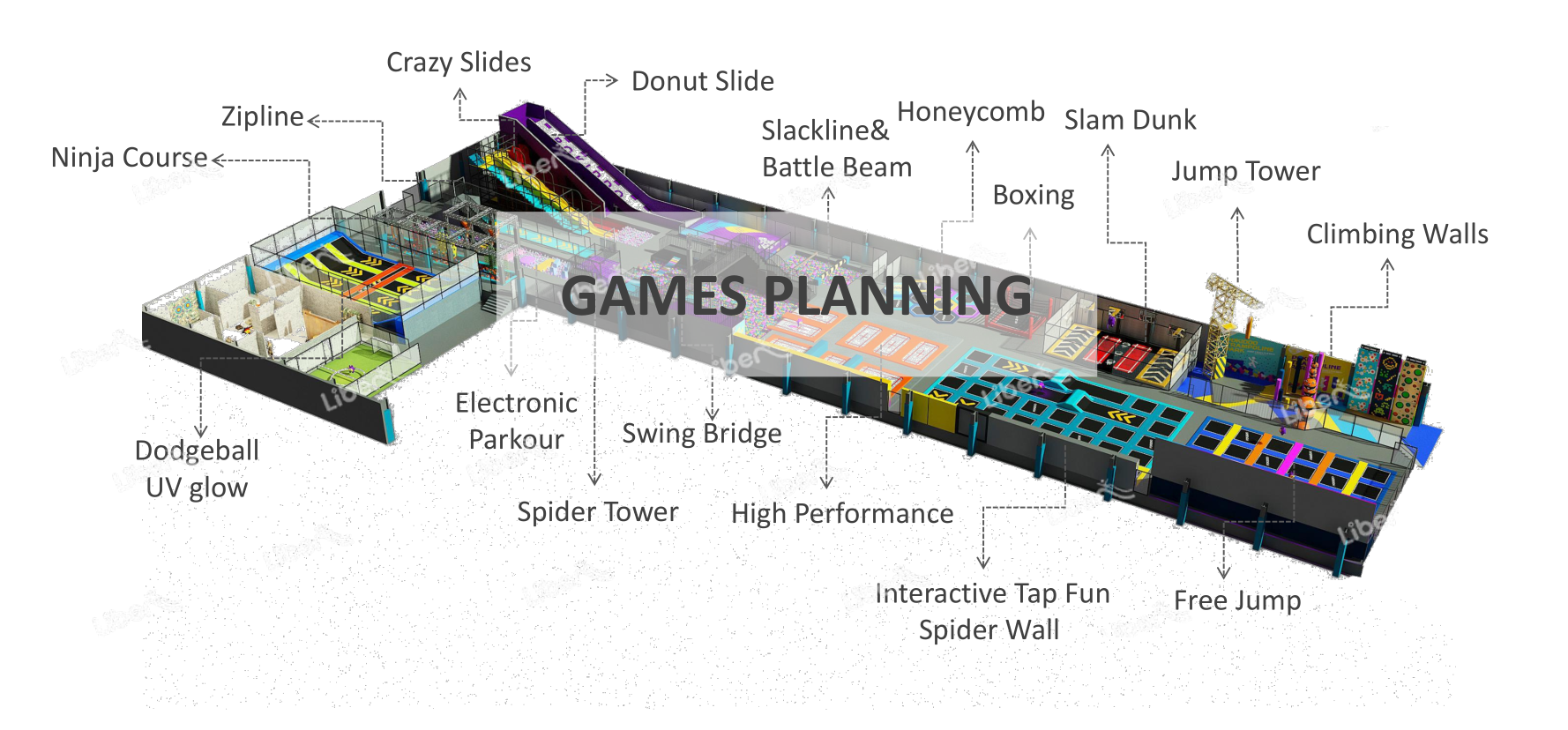 Detailed Images Jumping Mat Provide a variety of jumping surface to meet different needs:*PP, Tencate trampoline fabric *Olympic jumping mat:made of Polyamide yarns and specially prepared for professionals *Polyester+PVC fabric,soft and elastic *Printed mat,support custom pattern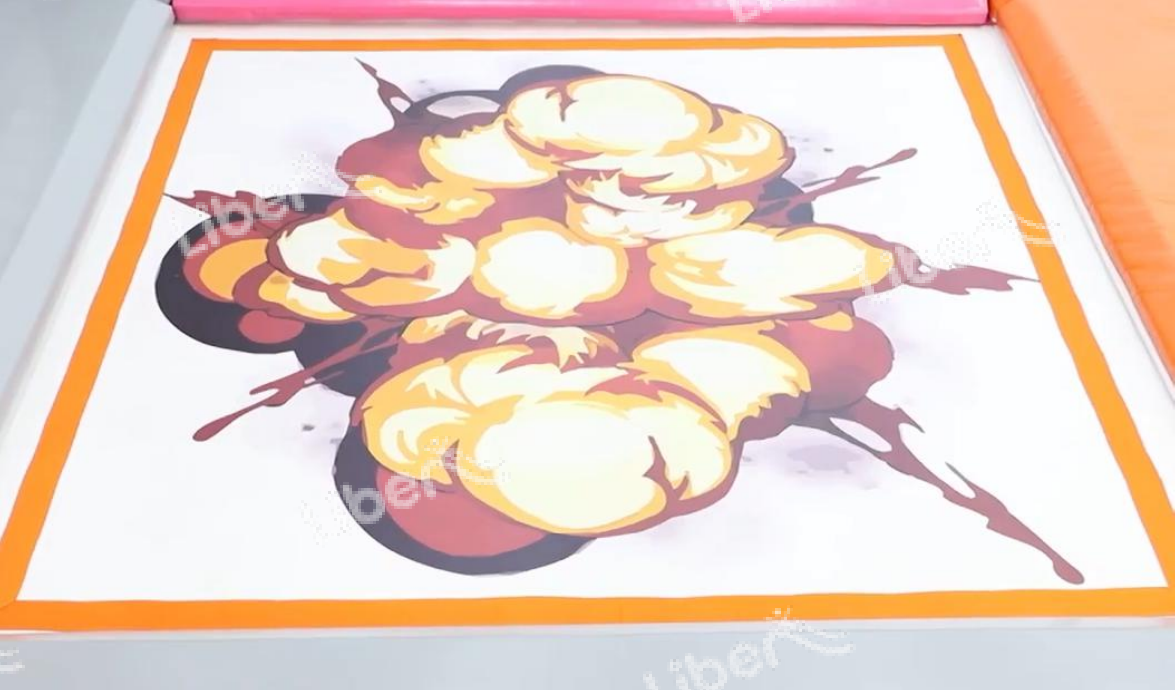 Springs
Material: 500,000 times for imported Piano Wire; 200,000times for 65 Maganese steel; Specification: 3.2-180mm; 3.25-260mm; 4.0-265mm; Remark: Piano Wire available; Acc. to GB/T 1222-2007 or JIS G 3522. Safety Net Acc ASTM standard. The trampoline court should be equipped with safety nets below the trampoline mats.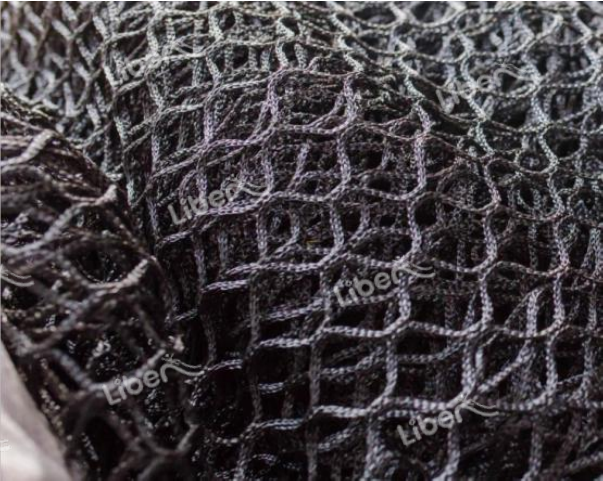 Certificate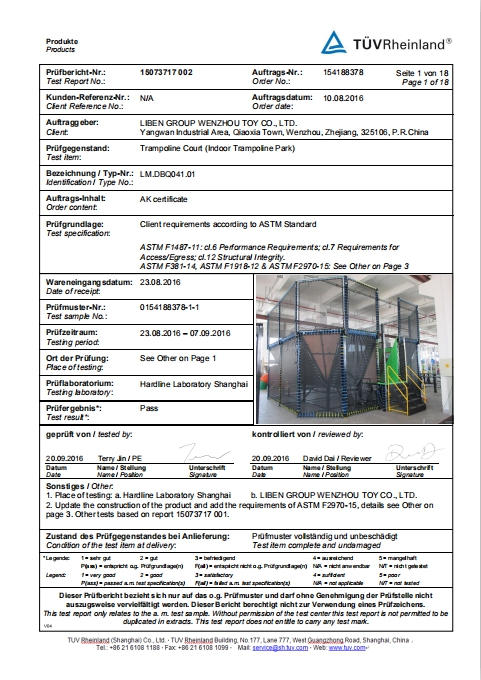 TUV proved Trampoline ASTM standard Trampoline ASTM proved Foam pit Packing&Shipping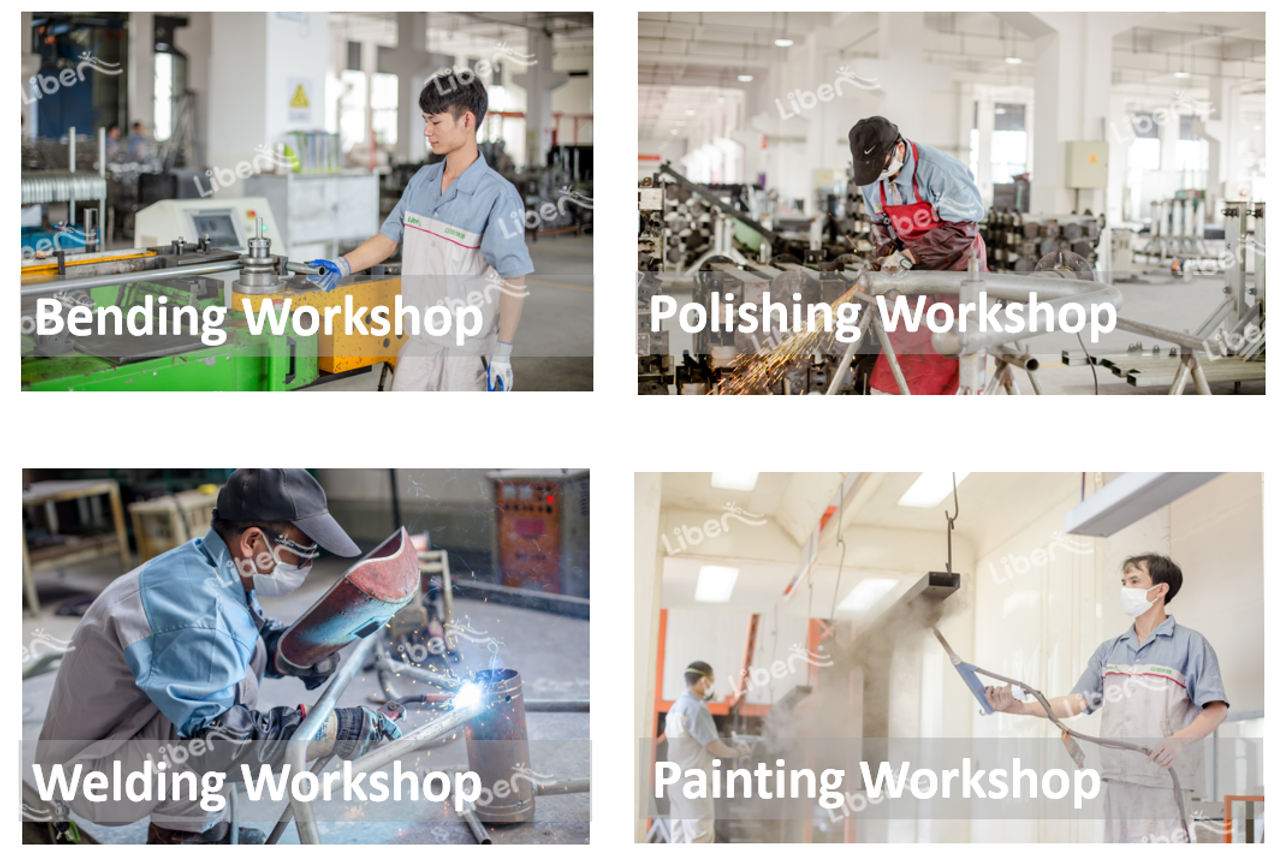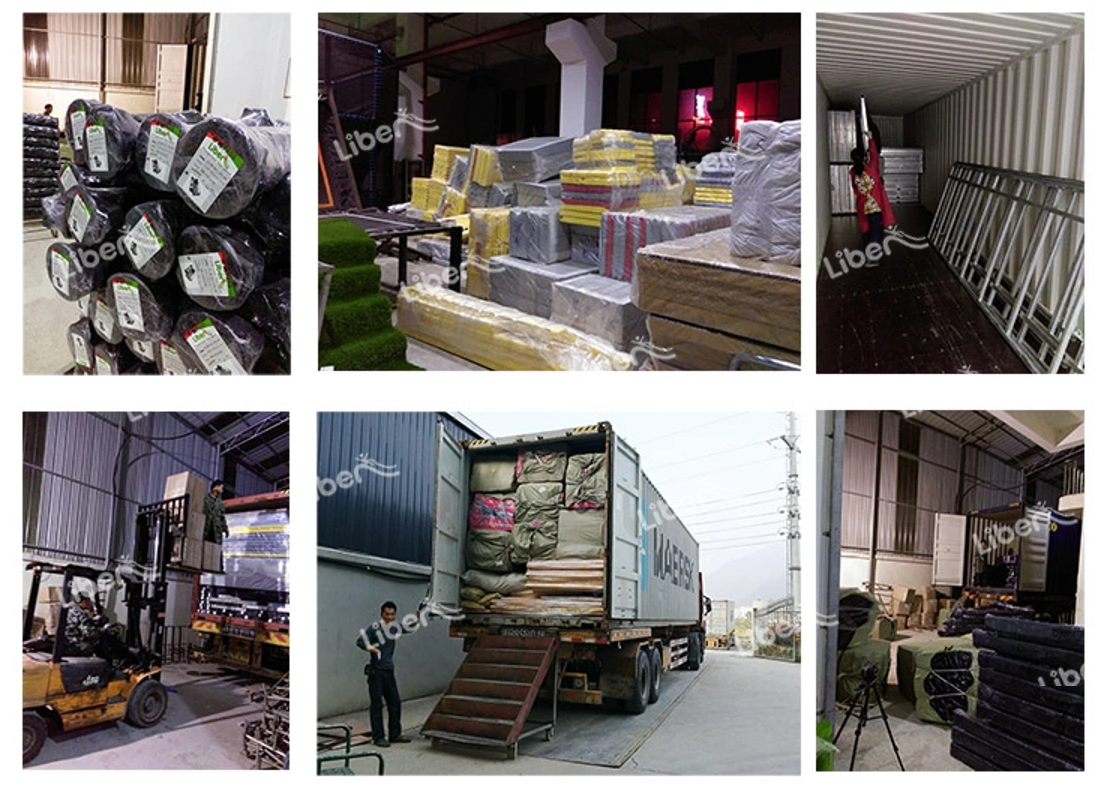 Company Introduction Founded in 2011,Liben Group Corporation is a manufacturer and supplier of products ranging from Trampoline Park, Indoor
Playground
,
Outdoor Fitness Equipment
and
Outdoor Playground
.
We believe in "Play, and the Wisdom of Play."
It is our philosophy to respect children's nature of play and promote the all-round development of children of all ages and
abilities.
Promote Healthy Lifestyle for All Ages!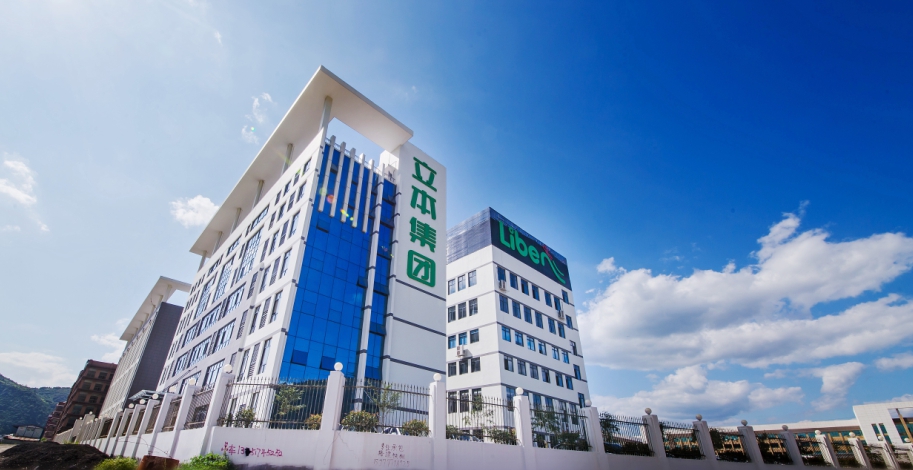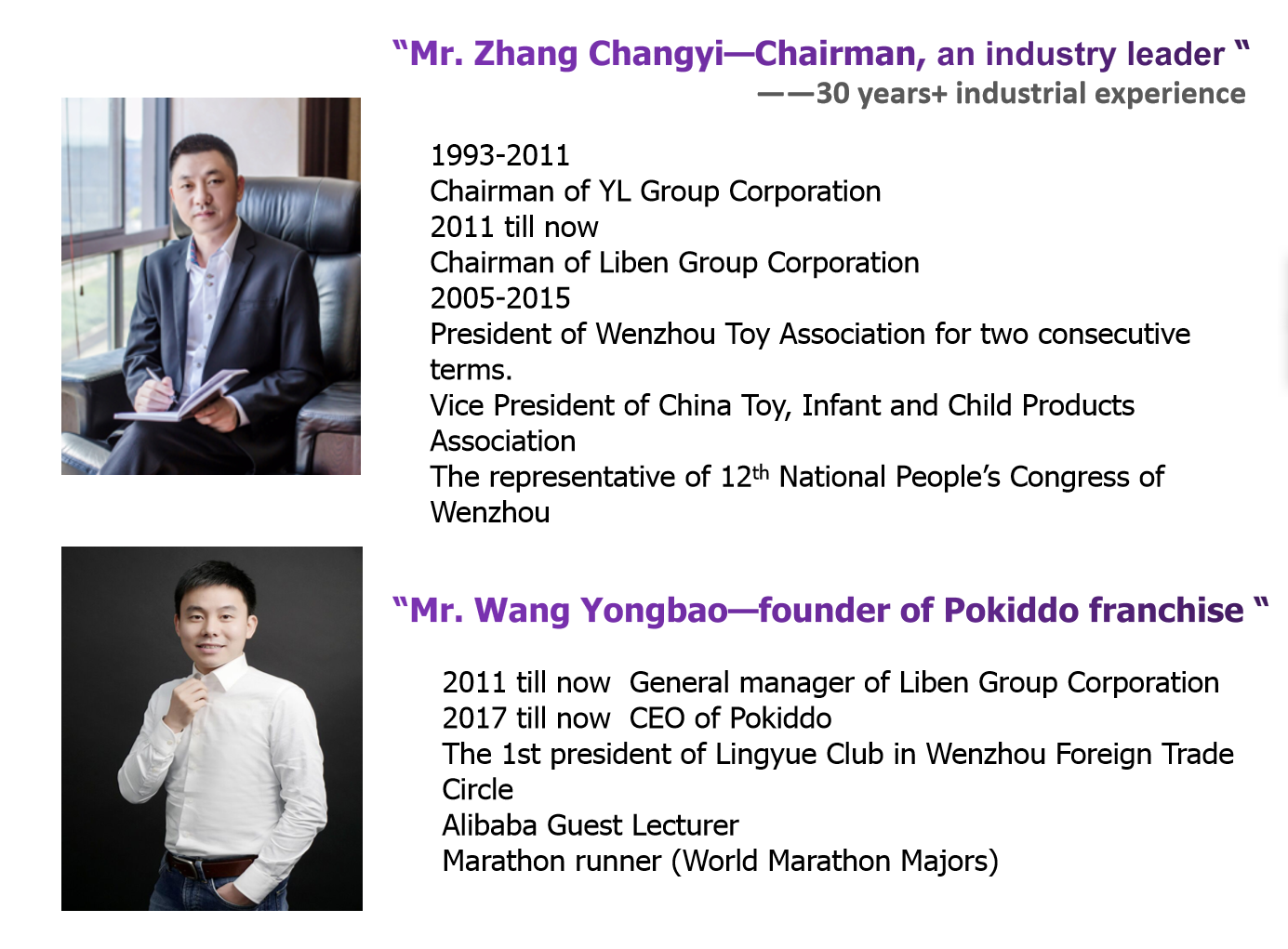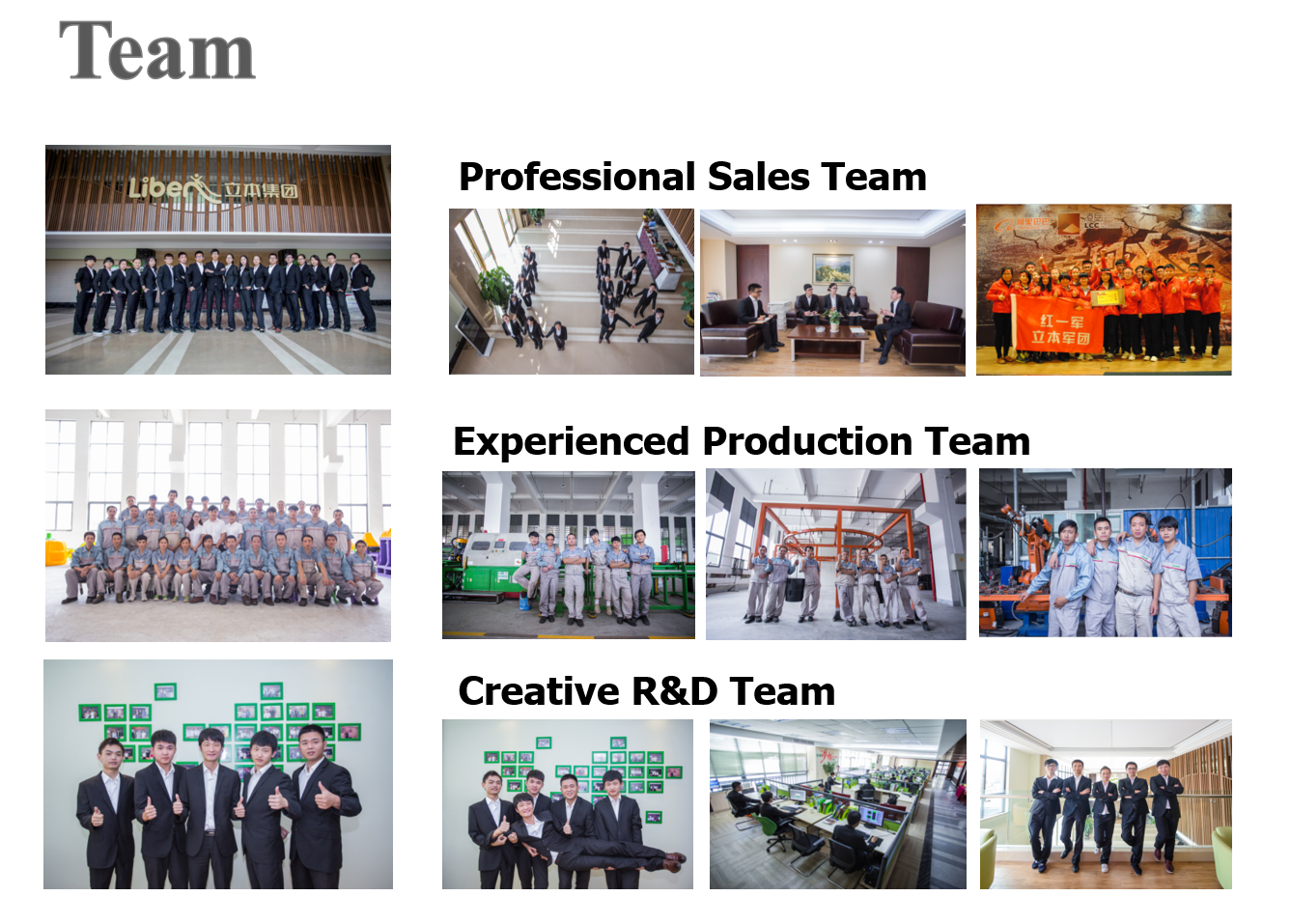 Our Services & Strength 1. Premium Quality for High Reliability
(1)Standardized production;
(2)Specialized management;
(3)Strict quality control
(4)Certificates: ISOI4001, ISOI8000, ISO9001 & GS from TUV Company of Germany
2. Competitive Price
3. Unique Design
4. Excellent Service Customer Feedback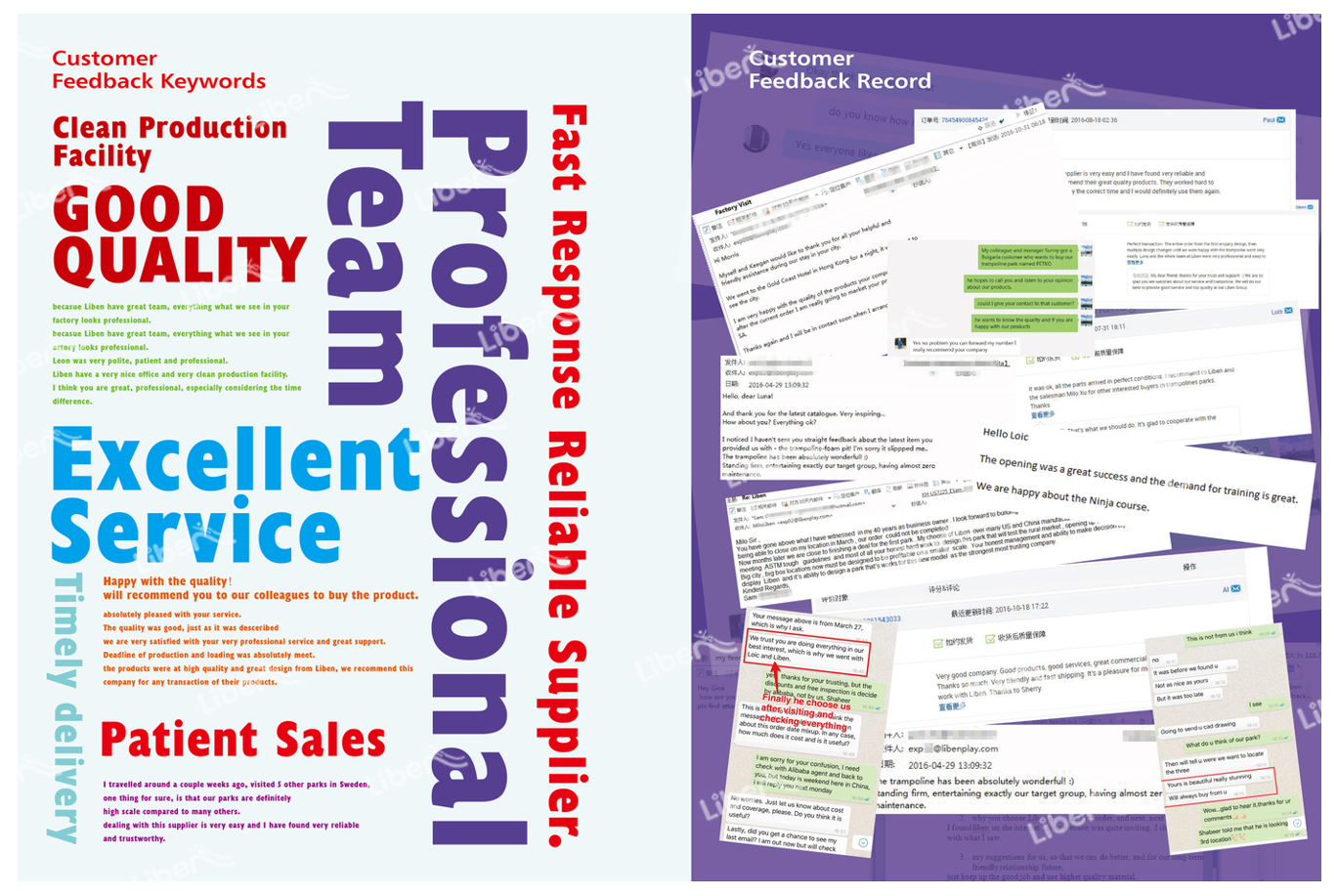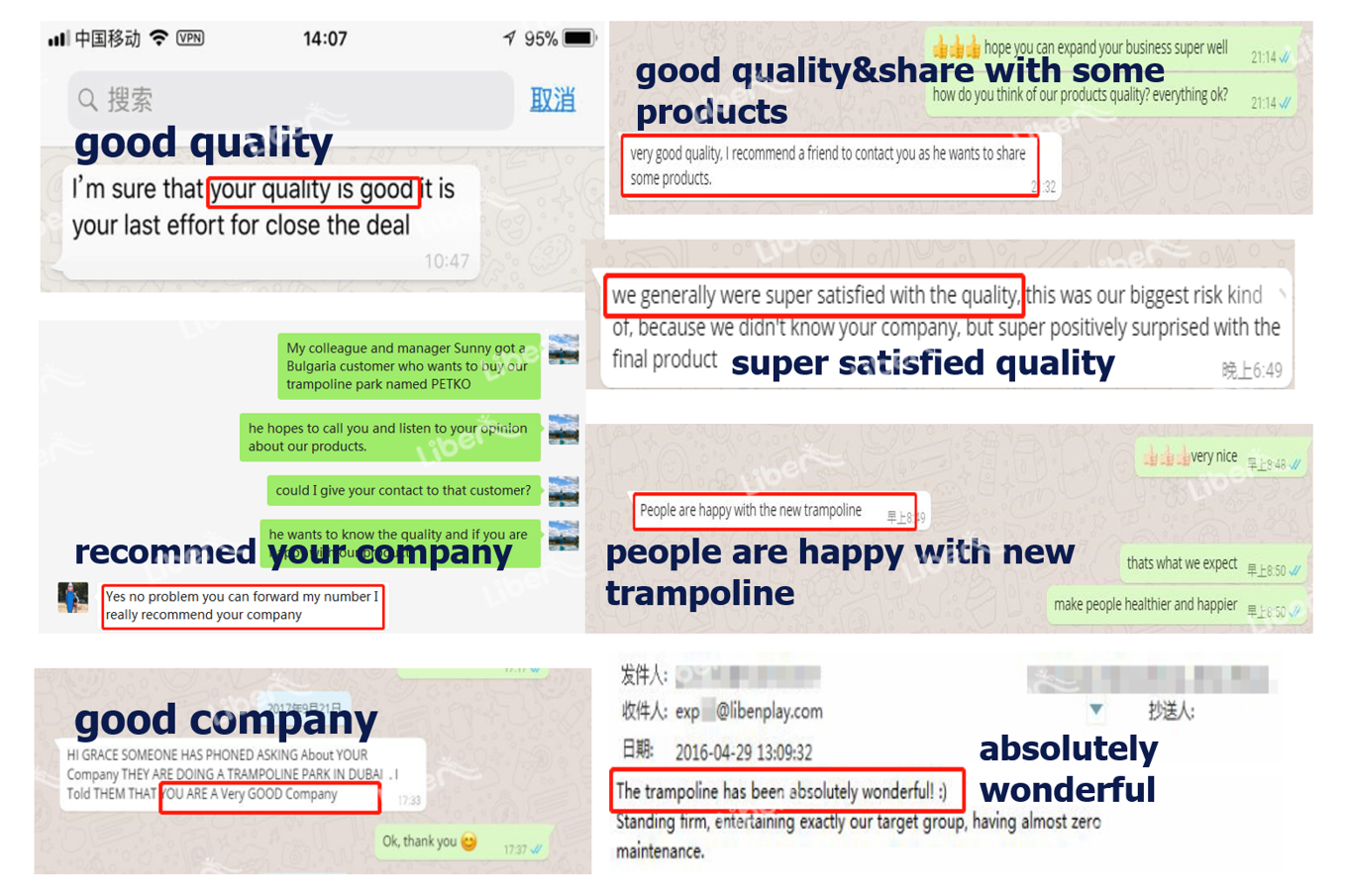 The story never ends...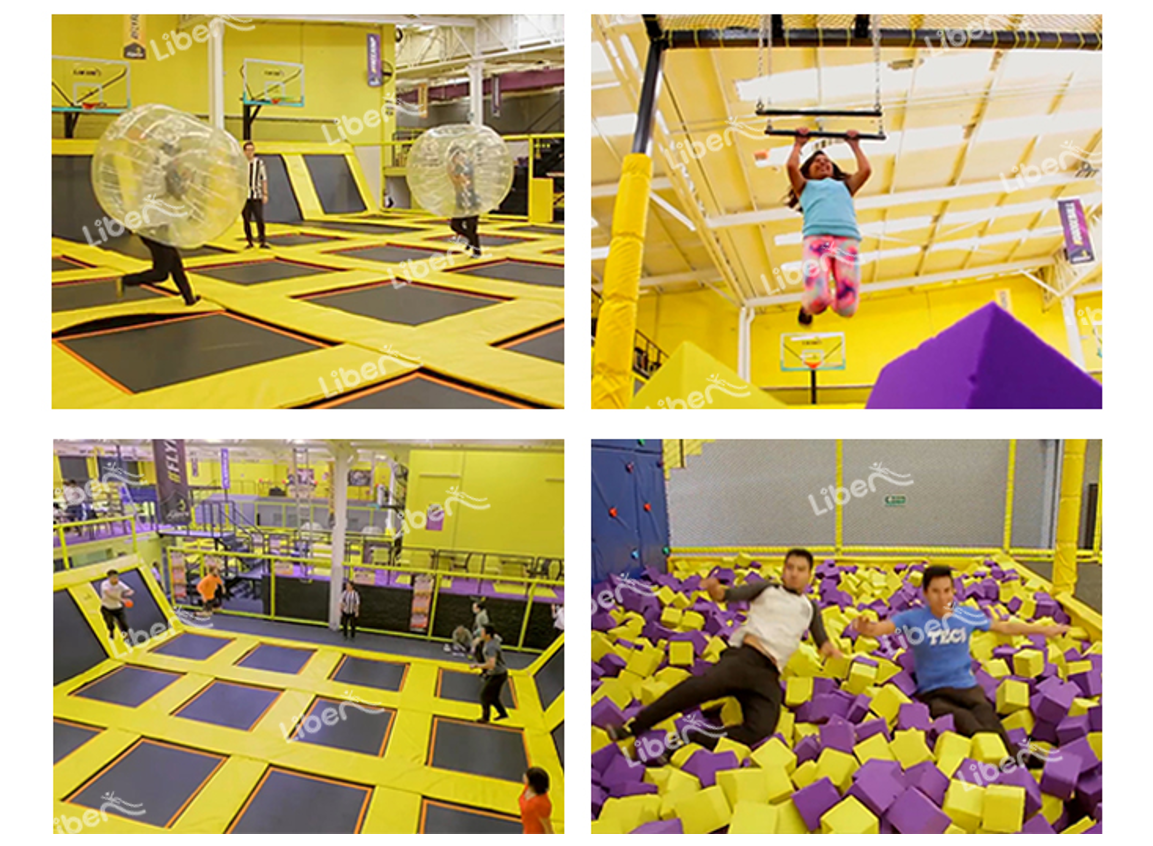 Related Products
For more information, pls kindly contact us! Contact us if you need more details on kids indoor play equipment. We are ready to answer your questions on packaging, logistics, certification or any other aspects about
Soft Play
equipment、indoor soft play equipment. If these products fail to match your need, please contact us and we would like to provide relevant information.
Product Categories : Combination Indoor Park > 500-1000 sqm